The Carol Milgard Breast Center Advantage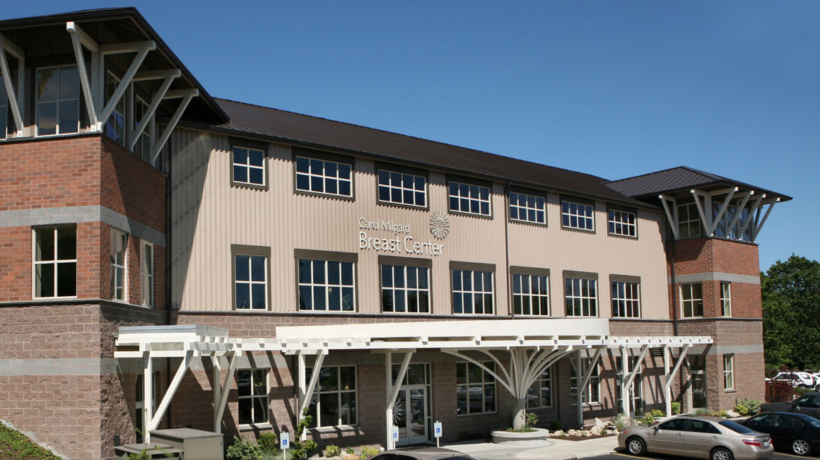 Non-Profit, Mission-Driven Organization
As a non-profit and mission-driven breast health center, we offer specialized care in a technologically advanced facility, have radiologists and staff who specialize in breast imaging, provide quick results, and enjoy close partnerships with area physicians and our patients' referring providers. The end result for our patients is high-quality, patient-centered care in which every patient is treated with great compassion, respect, and dignity.
Exceptional Breast Health Imaging Services
With a shared goal of improving community access to outstanding breast health services, three of the largest providers of breast imaging services in Pierce County – Virginia Mason Franciscan Health, MultiCare Health System and TRA Medical Imaging – joined together to establish the Carol Milgard Breast Center. Because these leading community health organizations pooled their resources, we are able to provide our patients access to exceptional breast health imaging services.
Our board-certified radiologists are experts in their field with years of experience and training in reading complex images and spotting abnormalities. They focus exclusively on providing breast imaging services that heighten their expertise. They confer with other leading physicians about complex cases. This access to collaboration is not typically available in most mammography service settings.
Leading Technology & Quick Results
As the first to provide 3D mammography in Pierce County, we are a leader in effectively using technology for better and more cost-efficient patient care delivery. Digital mammography images are sent immediately to radiologists for interpretation, and reports are typically completed in 24 hours or less. Electronic medical records allow reports and images to be sent directly to our patients' primary care physicians. Patients who have an area of concern on their images can have a diagnostic mammogram as early as the next day, thus reducing the anxiety women feel while waiting for test results.
Comforting & Respectful Atmosphere
While patients are at the Carol Milgard Breast Center, they experience a safe, comfortable, and respectful environment, with soft plush robes, private lockers, and a soothing setting. This comforting atmosphere not only pampers patients, but helps to lessen possible anxieties they may have about their exams and results.
Breast Imaging Center of Excellence
The Carol Milgard Breast Center has been named a Breast Imaging Center of Excellence, a prestigious designation conferred by the American College of Radiology. This national authority only grants the gold seal of accreditation when a breast center provides patients the highest level of imaging quality and patient safety.