Bridging Care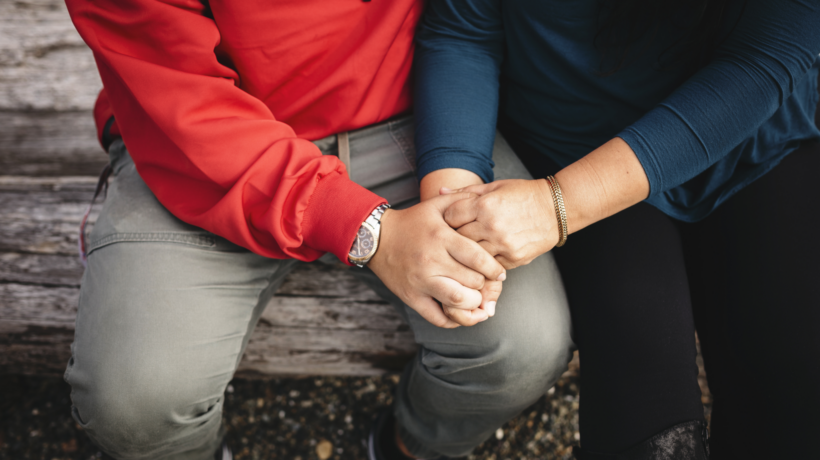 For Post-Biopsy Patients and Women with Breast Health Concerns.
Providing a seamless continuity of care for patients and providers alike.
Patient-Centered Program Goals
At its core, the Bridging Care Program seeks to reduce patients' worries and to improve care transitions. This program will initiate treatment in a quick and timely manner for patients who need it. It also encourages patients to re-connect with their primary care providers for additional support. We believe this specialized support by our Bridging Care Nurse is critical to provide women with the highest quality care and services, reduce their fears, and ensure they reach their optimal level of health and well-being as quickly as possible.
The Bridging Care Program is for our patients who have had a breast biopsy and for women with breast health concerns. Whether the biopsy results are positive or negative for breast cancer, the program gives patients fast results (typically within 24 hours of the breast center receiving the results) and an individual consultation with our Bridging Care Nurse Practitioner to discuss next steps.

Any women with breast health concerns such as a lump, pain or nipple discharge can be referred to our Bridging Care Nurse for a clinical breast exam. If further evaluation is needed, our Nurse can often order same-day diagnostic imaging to quickly evaluate the abnormal areaa.

Post-Biopsy Patients

Comprehensive review of biopsy results with our RN
If requested, review breast images (Radiologist available)
Post-biopsy wound checks and care
Customized resources, information, and appointments for next steps of care
Transition to designated health system for follow-up care

Women with Breast Health Concerns

Clinical breast exam for women with breast health concerns such as a lump, pain or nipple discharge
Diagnostic imaging appointment, if needed

Other services may also be available for patients including:

Financial Assistance

*Non-insured patients should contact our Financial Aid Coordinator immediately to discuss financial options. You can reach our Financial Aid Coordinator by calling 253.301.6616.

Assistance in finding a Primary Care Provider
Interpretive Services

This process means we will schedule your patient's next care appointment at the time they receive their results. We need to know from you where the next care appointment should be scheduled and your preferences. You may also opt out of this service using the provider preference form and continue to provide all of their post-biopsy results and coordinate the next care appointment.

There are two ways you can submit your preferences:
Bridging Care Nurse Practitioner
Jennifer Witte, ARNP is available for questions, Monday – Friday 7 a.m. -3 p.m. She is the main point of contact for newly diagnosed breast cancer patients, women with breast health concerns and their primary care providers.
For more information about Bridging Care, please contact (253) 301-6603.