FaithHealth in Action (FHIA)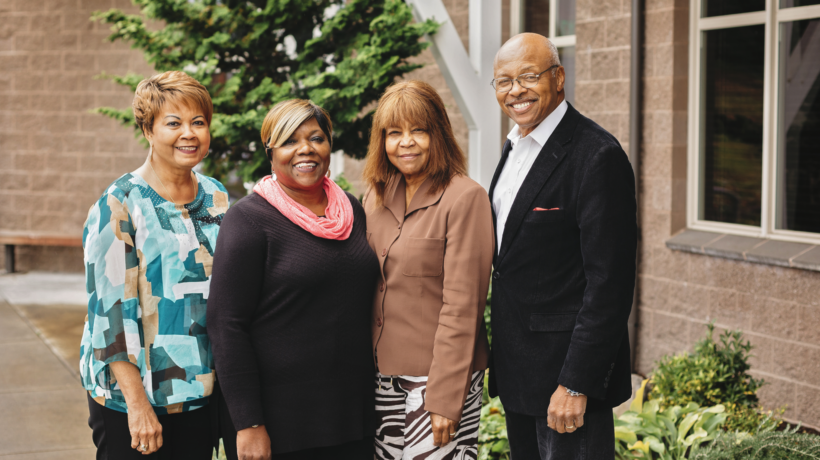 FaithHealth in Action (FHIA) is an outreach and education initiative of the Carol Milgard Breast Center (CMBC). Through this outreach, the breast center is partnering with local African-American, Pacific Islander and Hispanic churches to build upon or create a health ministry. Our hope is to increase awareness about breast and prostate cancer and to encourage preventative behaviors.  In partnership with local churches, our goal is to reduce breast and prostate cancer mortality rates and positively impact the overall health and wellbeing of the women and men in the Tacoma-Pierce County region.
Churches selected to participate in FaithHealth in Action will be part of a cohort of churches that will design activities around breast and prostate health. The program lasts for 18 months and begins in September 2022 and ends March 2024.
FHIA Programming
Professional training on breast health, prostate health, mental health, heart health and nutrition with electives in diabetes, self advocacy, whole health and spiritual health
Bible bookmarks and other materials to promote health and your church (*Bible bookmarks available to all churches)
Customized health awareness programming that will complement your church's calendar
A pre and post survey of your congregation to measure program success
Breast screening events at no cost to patients who need financial support
$3000 sponsorship to support health awareness programming
$500 stipend for the health ministry team
An opportunity to apply for two $500 Micro Grants to support events

Required Training:

Breast Health
Prostate Health
Heart Health
Mental Health
Nutrition

Electives:

Diabetes
Spiritual Care
Self-Advocacy

Align with mission and vision of the FaithHealth in Action Program
Located within Tacoma-Pierce County
Commit to attend trainings, events and two mandatory in person meetings each year
Commit to submitting event metrics in addition to other reporting measurements by deadline
Identify leader or health minister who will be responsible for communications and reporting to CMBC
Willing to collaborate with other churches
Senior pastor who will sign the individualized health action plan
Submit a W-9 with Tax ID# (SSN or EIN)