CMBC Alliance
The Carol Milgard Breast Center is excited to introduce our CMBC Alliance. This incredible group of volunteers is dedicated to raising funds to provide screening mammograms for underserved men and women in our community.
CMBC Alliance Members
Pam Bergman
Sue Black
Karyn Derby
Ginny Douglas (Chair)
Ann Johnson
Tracy Jones
Jeana Nyland
Randi Powell-Johnson
Paige Titus
Make a Donation
To help support our efforts in providing screening mammograms to underserved patients, you can make a donation.
Mammograms Save Lives Luncheon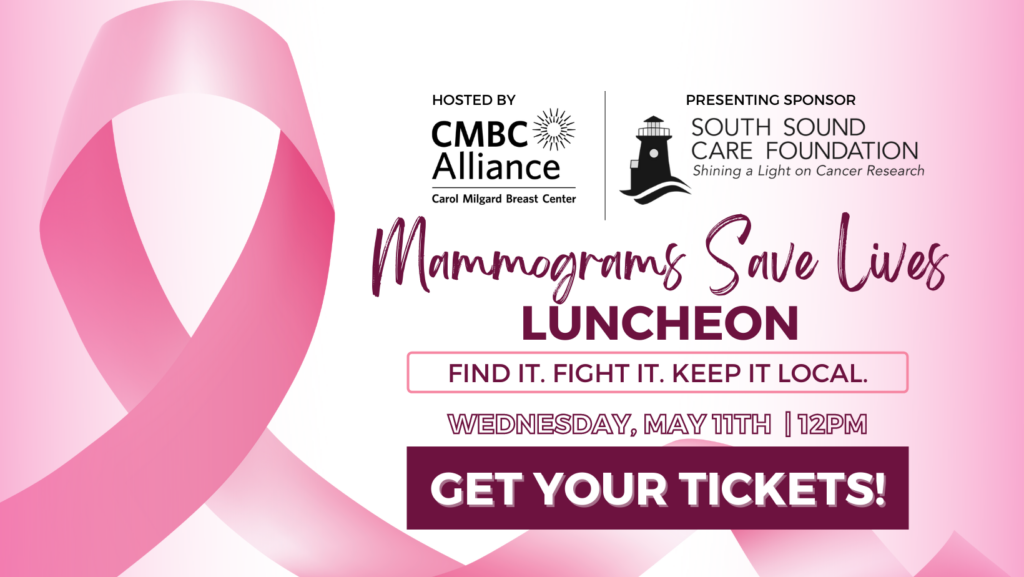 To purchase your tickets to the luncheon, visit www.cmbcalliance.org.
For more information about the CMBC Alliance
If you are interested in joining the CMBC Alliance as a volunteer, please contact Ginny Douglas at ginnydouglas@comcast.net.