Exam Estimates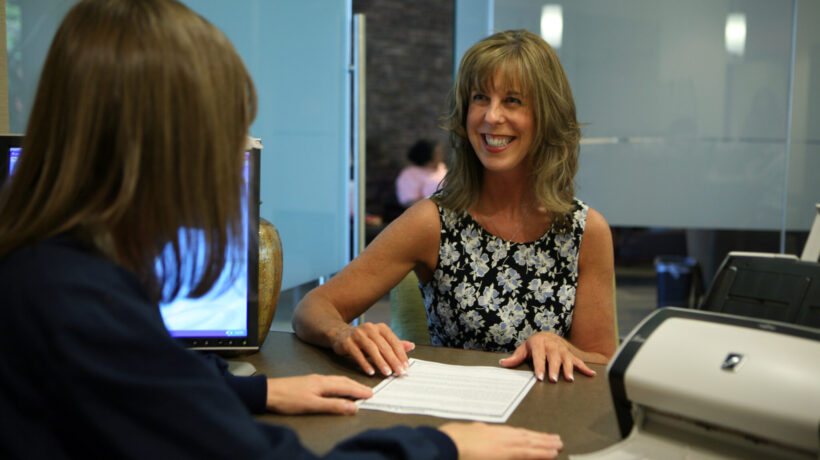 Exam Cost Estimates Are Easy to Obtain
Before scheduling your exam at the breast center, verify with your health care provider on the specifics of your exam and consult with your insurer about coverage. Then call toll-free 1-855-824-2622, option 1, Monday-Friday, 8:00 a.m.-5:00 p.m. to request an exam estimate. Our dedicated staff can assist you with cost estimates and financial assistance.
What to Know About Your Exam Estimate
We are happy to provide cost estimates for procedures or exams at the breast center. Many factors will influence the actual amount of the final bill, including whether the breast center performs more, fewer, or different procedures at the time of service. There may also be other services required, such as laboratory or pathology, resulting in additional charges. Because these factors must be taken into consideration, we can only provide estimates in cost ranges.
Contracted with Most Insurance Providers
The Carol Milgard Breast Center is a preferred provider with many major insurance providers such as Premera and Regence among others. Our staff assists with insurance verification and prior-authorizations if necessary. See Insurance for more information or see a list of contracted insurance providers.
No Surprise Act Notice: Your Right to a "Good Faith Estimate"
You have the right to receive a 'Good Faith Estimate' explaining how much your medical care may cost. Under the law, health care providers need to give patients who do not have insurance, or who are not using insurance, a cost estimate of the bill for medical items and services.
You have the right to receive a 'Good Faith Estimate' for the total expected cost of any non-emergency items or services. This includes related costs like medical tests, drugs, equipment, and hospital fees.
Your health care provider must give you a 'Good Faith Estimate' in writing for scheduled services within designated timeframes. You can also ask your health care provider for a 'Good Faith Estimate' before you schedule an item or service
If you receive a bill that is at least $400 more than your 'Good Faith Estimate', you can dispute the bill.
Make sure to save a copy or picture of your Good Faith Estimate.