Patient Stories – Debbie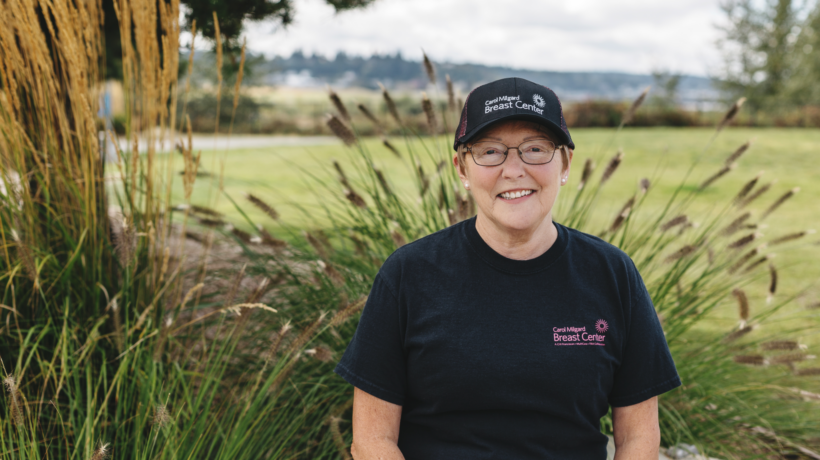 "My experience at Carol Milgard was excellent. I tell everybody that's where you have to go. People there are so kind and understanding. That's why we chose them (for our fundraiser) and because they found the cancer – which was even more important."
---
Debbie and her husband Dennis retired in 2011 and when it came time for her annual mammogram the following year, Debbie was concerned about the cost. But her husband pushed her to do it, so she went to the Carol Milgard Breast Center for her annual exam. Within a short period of time, she was diagnosed with stage 2 invasive lobular carcinoma. Because of the aggressive cancer diagnosis, her treatment plan included a lumpectomy, chemotherapy, bilateral mastectomy, and breast reconstruction.
"I've been a survivor now for five years and I feel great," she says. "I have no problems with my health right now. I'm doing great."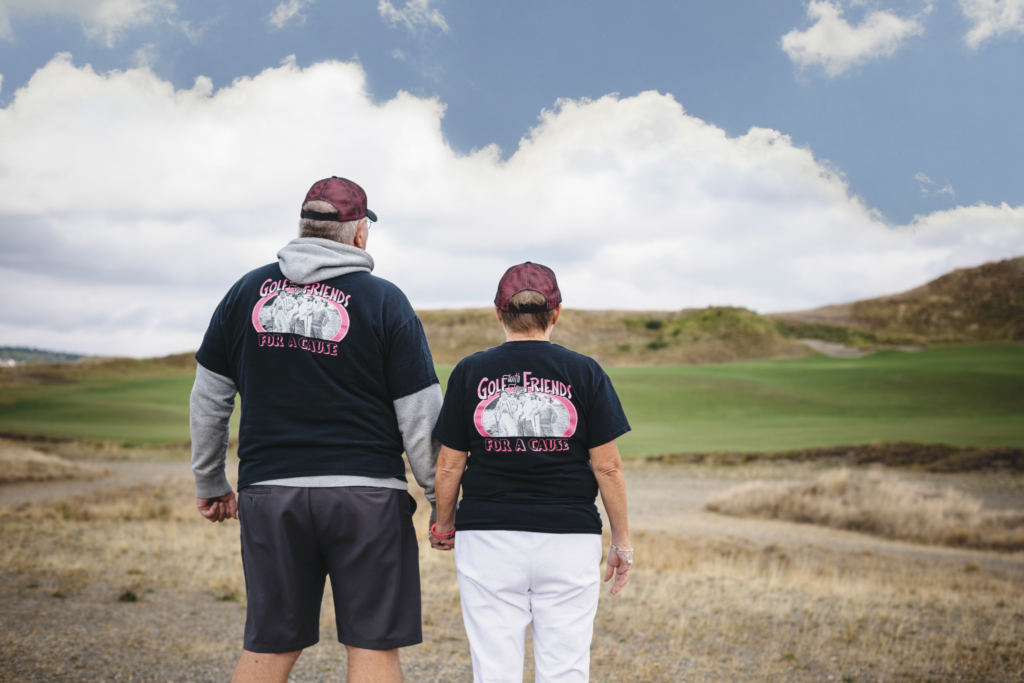 She and Dennis had been putting on a golf tournament fundraiser at Ft. Steilacoom Golf Course for the East Side Boys and Girls Club for about fifteen years.
They took a couple years off during Debbie's cancer journey, but it only made sense that when they were able, they continue their fundraising for a cause they fought so hard for. So, they put on their golf tournament in 2015, but changed the beneficiary to the Carol Milgard Breast Center.
In the first year raising funds through the golf tournament for the breast center, Debbie says they raised $7,500 and every year after the fundraising has increased. "Early detection is essential," she says, "and if our donation can help someone less fortunate, it's the greatest feeling ever."
My experience at Carol Milgard was excellent. I tell everybody that's where you have to go. People there are so kind and understanding. That's why we chose them (for our fundraiser) and because they found the cancer – which was even more important.